Do you like to travel, to explore the world and meet new people? In SwiftFlats we are in the continuous search for new adventures and … we have found the perfect partner: Bcool Bilbao! The desire to create a space for the youngest travelers has led our partner to rebuild one of the most idyllic buildings in the old area of ​​Bilbao and turn it into a hostel with vintage air for the enjoyment of the most supertraveler people.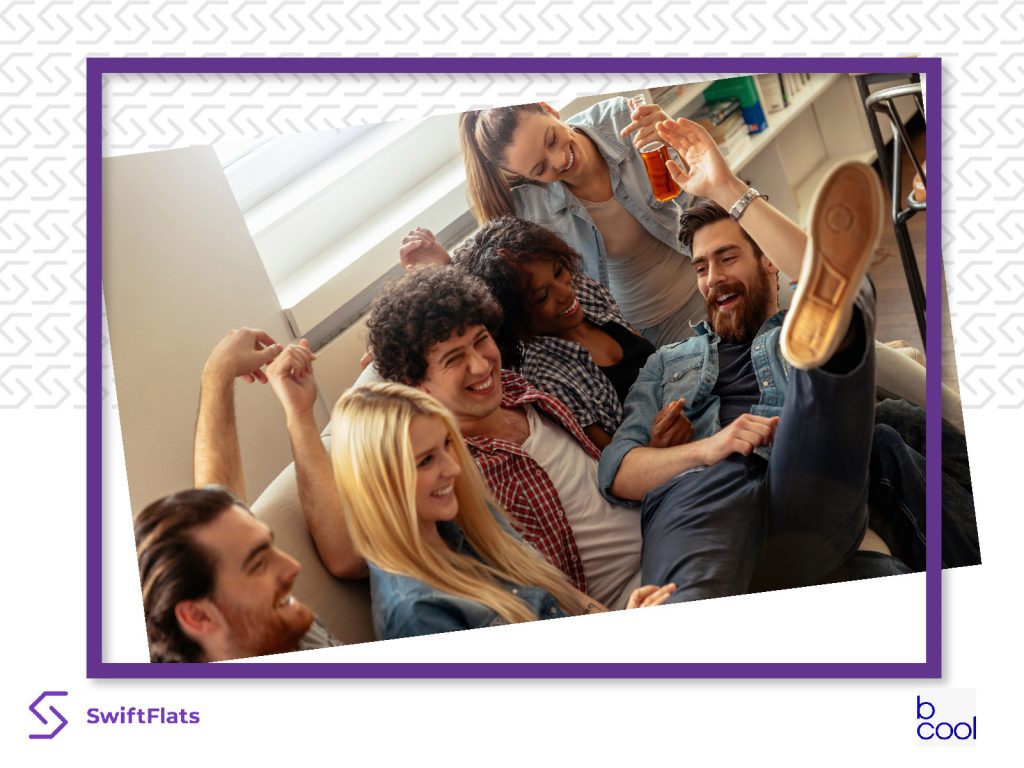 Located on Hernani Street 17, few minutes walking from the center of Bilbao, Bcool Bilbao opened its doors on July 2017 to give accommodation to the young adventurers visiting the capital of Biscay. It has 3 floors, 22 rooms and a total capacity for 113 people. And the most important … its rooms have an economical price suitable for travelers, so that the pockets of the youngest do not suffer! The most retro hostel in Bilbao has multiple common areas where you can enjoy your free time and socialize with people from all over the world: relax area, terrace, roof terrace… This hostel is well known for its meetings on the roof, where you will be able to enjoy the incredible views of the city in company. Who wouldn´t like to enjoy a good beer admiring the views of the city of Bilbao accompanied by people from all over the world and with background music? SwiftFlats has it choice very clear: Bcool Bilbao is the fashionable hostel and you cannot miss it!
In addition, Bcool Bilbao has a team of multilingual supertravelers specialized in tourism: no one better than them to recommend the corners you should visit in Bilbao!
As we know, there are more and more international students who come to Bilbao to study and to enjoy time abroad from in the city. In SwiftFlats, we want to help you to squeeze this experience to the fullest. Who has not had to sleep on the sofa or even on the floor when friends, your couple or some relatives come to visit you in Bilbao? Bcool Bilbao have the solution to your space problems, and offers rooms of different capacities at an unbeatable price to be able to enjoy and get to know the city of Bizkaia. No more back pain for sleeping on the floor and the queues in the shower! SwiftFlaters book your room at Bcool Bilbao and enjoy few days in company with your friends in the coolest hostel in the city!
Search into our website and find out more about our coolest partner: Bcool Bilbao! In addition, the supertravelers have a gift for our tenants … Get in touch with our team at info@swiftflats.com and acquire an exclusive discount code for SwiftFlaters!
Do not miss the chance to meet the great team of Bcool Bilbao and make your experience in Bilbao unforgettable!